Pipe Cleaner Plan
Thursday, January 05, 2012
FIRSTLY, MY APOLOGIES FOR BEING IN THE POPULARITY CONTEST AGAIN.
Did you ever play with pipe cleaners when you were a kid?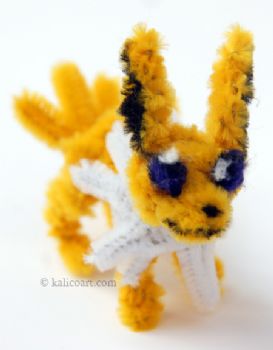 Did you know that they were created for unfun work like cleaning medical equipment and grandpa's pipe? They are made for function only. A soft absorbent material wrapped around a flexible backbone to keep things in the right place and not break or get stuck.
Not unlike our bodies.
And definitely not unlike our weight loss plans.
How so?
Well- we all know the unfun part of this.

Eat right.

Exercise consistently.

Drink Water.

Get enough sleep.

Wash your workout clothes.

Repeat.
This is the wire in the middle.
We can bend it to match our lifetyles, but if you are constantly bending it this way and that and all over the place, eventually it gets so kinked up that you need a fresh one.
Its not starting over, its just grabbing a new pipe cleaner.
But… humans being what they are, pipe cleaners did not remain grey and functional and boring cleaning implements. They turned into wild and crazy fun colors and we started inventing ways to turn them into creative sources of entertainment.
So we have to look at the wire part again and see what kind of fun absorbent color we can wrap them in.

1. Eat right: wrap this in an enthusiasm for trying new foods and replacing the bad foods with healthy delicious things we've never (or rarely) try.
need crunchy and salty chips? try pretzels, healthy crackers like triscuit (my fave - esp dipped in hummus or cottage cheese) or wheat thins, goldfish, sunsflower seeds, cheezy rice cakes and popcorn.
need something crunchy but you want it sweet? try things like caramel rice cakes, or nuts with cinnamon, or pecans or walnuts with craisins or something, apple slicess with peanut butter, a quarter of a cup of ice cream mixed with dry cheerios… get creative.
want just plain sweet? hit the yogurt, the cereal bars, strawberries and (dark) chocolate, 100 calorie packs (JUST ONE, CRAZY LADY), hot cocoa, peppermints, raspberries, frozen grapes… it does NOT have to be skittles in a milkshake to ease an actual sweettooth.

2. Exercise consistently: It doesnt say run 30 miles a week and do 100 pushups every morning, does it? Noooo. It leaves the HOW 100% in YOUR hands. And when you know how to do something well, it gets more and more fun.
Want group exercise? there are millions of classes from spinning to latin dancing that will work you into a feverish sweat alongside people you can laugh and compete with.
Need to burn off some aggression? Boxing and kickboxing with inanimate objects can replace years of therapy in some cases.
Need pure fun? rollerblading, hula hooping, dancing in your livingroom, cartwheels, jungle gyms, playing with your kids… if you do these things for TWENTY MINUTES STRAIGHT twice a day, they work. Imagine if youre having a blast and do even more.
Need organization? join a local sports team at the Y or something, volleyball, tennis, basketball, choose your poison.
Want old fashioned? do a couple weeks of regular calisthenics.
Want slow and steady and strengthening? Try yoga or pilates or yogilates and treat your mind as well as your body.
Want fast and furious? buy a bike and work on going farther and farther and farther
Want to feel self-propelled? start the couch to 5K program as a stepping stone to the freedom of running, which in turn leads to exploring your sense of adventure in a world where all you need is your feet and a beat.
There are so many exercise options out there that "exercise consistently" CANT get boring. Something not working anymore? THat pipe cleaner all kinked up? Get a new one.

3. Drink water. Add lemon or raspberries to it. Get a personalised, just for you, awesome reusable water bottle. Decorate with with decals, or your favorite exercise mantra. Freeze ice cubes with bits of fruit in them to make your boring glass of water look expensive and luxurious. Drink it ice cold (if you dont have tooth problems) and refill EVERY TIME IT GETS EMPTY… or it will just sit there until it ends up being left behind every day and forgotten for weeks.

4. Get enough sleep. Make your bedroom into a heavenly cloud of peace and beauty and nurturing solace and a haven from the craziness of the world. Dont use your bed as a place to play with electronics- especially right before you go to bed. Did you know that if you spend time with technology before bed, it hampers the ability of your brain to turn off, which then makes you sit back up, re-open your laptop and continue surfing til 4 am? Its a vicious self-injuring cycle.
READ A BOOK or listen to music. Start dimming the lights (or switch to a lamp instead of the overhead light) and leaving behind technology about an hour before bed to send secret messages to your brain to start calming down.

5. Wash your workout clothes. Just do this do you have no excuse tomorrow.

6. Repeat: Grab a new pipe cleaner and redo your spark page. If a cycle is dulling, make a different one.
ALL OF THE POWER IS ENTIRELY YOURS.

Things that break or kink up your pipe cleaner plan


1. Saying "I have to go to the gym everyday" if you don't already go several times a week. You cant go from 5% to 100% in a snap resolution. You must build so you can teach your body with love to adjust to your new lifestyle. You cant just tell your child, YO KID FROM NOW ON YOU HAVE TO GO TO SCHOOL AT NIGHT AND SLEEP ALL DAY. AND NONE OF YOUR FRIENDS ARE GOING TO GO WITH YOU. wtf. NO.
Start by saying something like, I have to work out twenty minutes every day. THAT IS DOABLE. That's like telling your kid, ok starting tomorrow, we are going to leave 10 minutes earlier for school ok? It may mean you have to wake up slightly earlier. BUT FOR CRYING OUT LOUD, DO YOU WANT TO CHANGE THE SHAPE OF YOUR BODY OR DO YOU WANT TO LAY ON YOUR BED FOR 10 MINUTES?
If you really truly actually want to change, and are ready to change… stop finding the best excuse not to. Is changing yourself worth 10 minutes in the morning and 10 at night? No? Ok, I guess you really dont want it. Bye.

2. Refusing to forgive yourself. If you miss a day, and you punish yourself by giving up because there is no way to fix a broken streak… then you want to be a failure because you didnt fail until you decided you did. Missing a streak or having a binge day does NOT cancel out all the other days when you did the right thing. So effing what. that was yesterday. BE GLAD YOU EVEN HAVE A TODAY.

3. Lying to yourself. Saying you worked out longer or did more reps than you did or not tracking that cake batter bowl that you licked clean is LYING to yourself. Why would you do that to yourself? Why be mean like that? What does it gain you? Guilt? Regression? Denial? NOT SEXY YO.
Here is why you want to track those things properly. If you look back at your results in six months and cant figure out why you can still only do 25 pushups.. because you forgot you were lying at the beginning and could only do 10… then how are you able to measure your progress.

Compete against your former self always.

Beat your own actual PR.

Be proud of your clean eating so you know its ok to have sweets when you do.

Track those sweets.

Evolve into a stronger healthier individual.

NO CHEATING BY LYING.
I swear to you that being honest with yourself is not only ok… but its the only way to win.
So take your new shiny 2012 pipe cleaner plan, and change from some boring medical apparatus into an adorable, completely unique, fun colorful expression of your personality.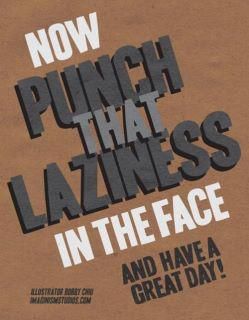 Deal?
(feel free to share this with anyone you think may benefit, as it is not about anything personal Im dealing with :) )