Hard. Rock.
Wednesday, February 01, 2012
So I got an idea.

Flustered Rockluster is a silly phrase we often turn when at shows and such, describing that half dressed-up/half messed-up, disoriented state in which we are happy and having fun but something is all wrong and we are stuck, probably because of 'bandonment issues' and trying to leave after a show is like herding cats. You're ineBRIated, its 3 am, your killer heels are killing you, makeup's a bit wonky, hair is mussed, dunno where you're headed next or when, starving, etc.

So I was back in my spot in the middle of my bed listening to music last night, and I was trying to think my way through this whole wall. This steel-reinforced concrete anti-terrorist wall. And I started zooming in on certain parts as though I was a lazerbeam of light coming through a magnifying glass, sizzling my motives like unfortunate ants.

Here's what I got.

The lack of superficial victories, like getting into smaller clothes and being able to say my weight out loud, and having a bikini body, asserts itself in my brain as a complete lack of goal achievement, since my physical appearance has become important to me, when once I really dgaf.

I'm getting hung up on this part of my life, so its detracting from joy I should be feeling in other areas and replacing it with self-doubt and loathing. Its throwing off my balance.

What do the pros usually do for their clients? like when entertainment value is absolutely necessary for the viewing audience on the other side of the camera that's waiting for well timed progress?

What do they do when they are 4/5 of the way through?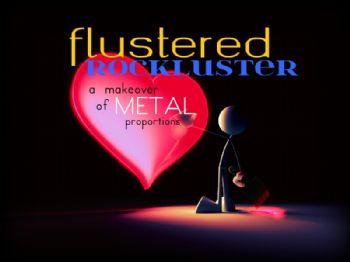 What they do is the makeover episode.

Well since the hold up on the superficial and the numbers is whats pissing me off, then I will embrace that I need surface work in several areas of my life.

I am going to embark on a 2 part makeover of enormous magnitude.

There are four parts of my life that will be getting four overhauls, so this means that even when I am not seeing progress in one area, I can see with my own eyes that it is because I am progressing in another area. I will have something small I need to do every day in each category, and a bigger project that I will have a week to complete- again, in each category.

These are the four parts of my life that are getting a makeover:

Wardrobe (includes putting together a closet organization system and purging all old unfitting clothing and building my dressing area)

Body (including losing weight, slimming down and changing my outside appearance in general- from hair to skin to fingernails)

Creativity (includes painting the rest of my room, setting up my own office in my room- better designed for writing, getting a computer and selling my work)

Social (involves my behavior outside of home, in the public eye and all the bravery that entails… including breaking into new scenes and trailblazing alone)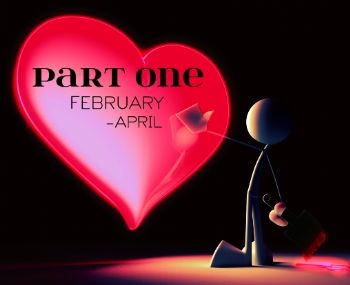 Part One is three months, Feb- April 30 

Each day I will have small habits I have to work on building to last, such as taking care of my skin on my body and not just my face, making sure all clothing is put away before bed, spent at least 45 minutes of actual sweaty exercise- if I dont feel like I worked out- it doesnt count- cause it means I didnt give a crap, that my brainstorming for creative sessions is done, and all my emails and text messages have been answered- working on that list tomorrow- my daily lists.

Each week, I will have a bigger project- such as- empty your closet and sort all your dressy clothes and set aside which dresses you can give away, dye your roots and give yourself a pedi, go to an event in this neighborhood, finish this video or chapter and complete a run, a pilates session and a boxing session before sunday night.

At the end of the three months, hopefully I will have made serious progress in all these areas and have created some lovely healthy habits.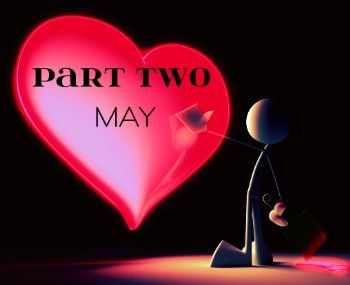 Part Two is May… the final countdown to Coney Island Opening Day

May is going to be the kick at the end of the marathon. My finishing lap. With all the healthy slow buildup of the previous three months, I will be (should be) able to dive into May with feet on fire, to kick my physical activity into overdrive and shock my metabolism.

The end of May finishes with a rock-wall climb-off between Joshua and I… and if I've lost at least 15 of the 20-25 pounds I have left to lose… a tattoo. O_O I know- me and my commitment issues, right?

But Part Two's planning must wait until April, when I see what I have become by then.

But with this plan, which appeals to my superficiality, my need and love for balance, my love of all things fashion and pampering and social aspects of rocknroll… I think I can approach this as a big makeover transition and stick with it. It helps the contestants on TV to get their fire back, why not me?

I'm going to pull out all the stops, motivation walls, calendars, stickers, power point presentations, naked seminars, kitchen overhauls, new exercises, everything. Its the only option left to me.

Because for some reason, I just thought that eventually Yoovie and Bri would just blend together- but its not happening. I have to do major surgery- cause these girls are butting heads- they are becoming too much alike and its not natural to live in conflict like this…

its called multiple-personality disorder, sheesh.

So… surgery starts.

I'm giving myself a makeover over of metal proportions.

I will be someone else by summer.