JANUARY 2012
Monday, January 30, 2012
Today is my mom's 53rd birthday. WHerever you are mom, I hope youre rockin it.

January has been so insane for me that Im going to make a list here and now to see how I spent the month. I keep getting dates and weeks and weekends blurred together.

30 - Hoboken No Jokin - Maxwell's Concert
31 - TAI's House, Ball Drop, Haven New Years Party
1 - shopping with Sophian, New Year's Day Dinner with Kate and Jen
2 - broke up with Sophian, spent the day with the band
3 - Kate and Jen came over for dinner
4 - date at the Haven
5 - Matterhorn came to visit!
7 - Anthony came to visit! Tali's Bday Party @ Shoolbred!!
9 - BCS Championship Game with Chris, Jen, Joshua, Sarah and Allie Icicle Lights
10 - date @ Three Jolly Pigeons
11 - date @ Sunset Park
14 - Santino's Birthday @ Rock n Rose
15 - Applejack Diner, Giant's Game @ TAI, shepherding Santino around NYC
16 - Jen's House dinner with roommates
18 - Hanging out @ Vinny's
20 - party @ Jens
21 - Canal Room & Rubix Cube for Anns bday
23 - Jersey with Danny
24 - pregaming at Rock n Rose
25 - Scarlet Carson Headline debut @ Tammany, after show- hot tub party @ TAI
26 - Girls night at my place/marikart64tournament
27 - Slumber Party with Jen
28 - Hot Tub Party
3 - Scarlet Carson/TAI at the Stone Pony on the Jersey Shore
4 - Jersey Shore
5 - Super Bowl Party in Astoria

So THIS is why I have to spend the next 5 days (including today) doing an hour of exercise each day. I want to look GREAT on Friday at the pony.

Motivations for the week include (but are not limited to):



the black corset Im wearing Friday


suddenly finding myself often in my panties without warning due to the new hot tub at TAI-HQ


close encounters of the oops kind


about to make my second venture into the Jersey shore area scene, want to feel my best


(sunshiny secret in 2 weeks)


bare. midriff.


sexy time.


this year, we dance.


3 months til the beach… groan - not that it really matters since im having to rock bikini in my pale pasty lumpy body right NOW


 someone there has seen me naked.

SO

an hour minimum each day this week- I dont care what I do (as long as its more than stretching) I dont care if its:

ballet
boxing
pilates
sexy hot naked pilates
unsexy awkward ridiculous jumping jacks
planks and body weight exercises
freeweights
resistance bands
running
rollerblading
IDONTCARE

get sweaty, get stupid, for an hour every day this week.

This week's Meal Plan

Monday - whole wheat pasta with homemade fresh sauce from farmer's market tomatoes, onions, peppers and olives
Tuesday - chicken and cashew nuts with brown rice and veggies
Wednesday - asparagus and baby corn stirfry and lamb
Thursday - Tuna filet and brussels sprouts
Friday - redbull and vodka (but for my mid-day meal Im having salmon)
Saturday- good lord- whatever I can find on the boardwalk
Sunday- probably bad- super bowl food

Here's some pics of what I've been up to!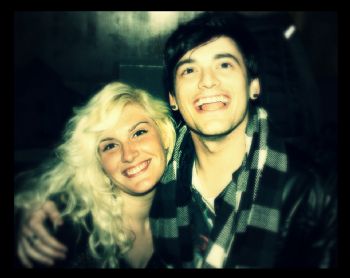 besties!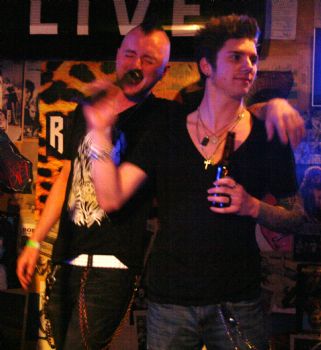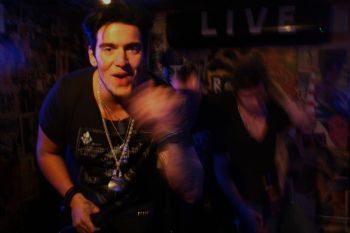 serious birthday karaoke business at Rock & Rose
(before the real show- see below)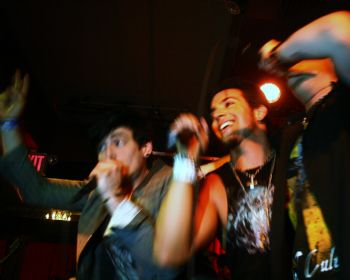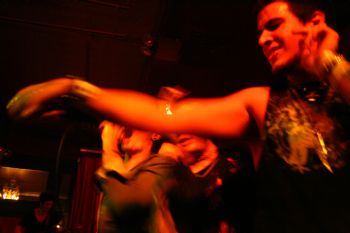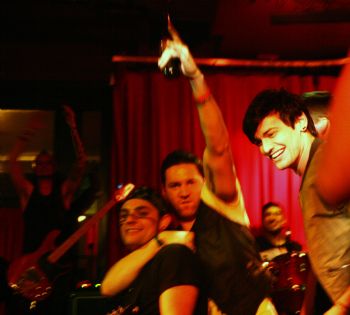 my two favorite bands taking over the stage at Tammany Hall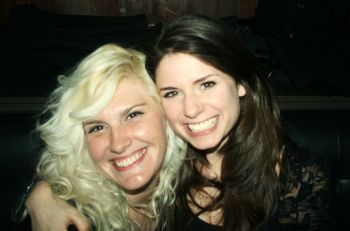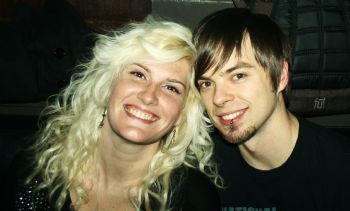 Bryant Park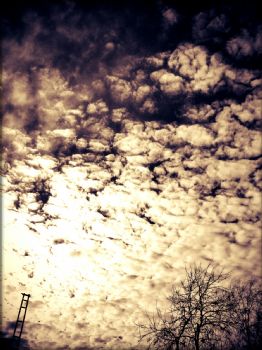 Also - Im updating my online photography profile, it can now be found at:
frame23.smugmug.com/



So this week, I gotta pamper my ego a bit, cause Im about to be in front of tons of people and I dont want inner Bri to freak the frak out at the last minute. I need yoovie/bri to be one person, bright shiny engaging happy dancing free spirited and NOT SCARED.



Best way to do that is to go no prisoners all week.



YOU CAN DO THIS!!!!!!!!!!!

NAKED.
FEBRUARY BIKINI.
HOT TUB.
STONE PONY.

NO FEAR.