THXGVG: Food Porn, Photos, Recipe, Stuff
Friday, November 25, 2011
I decided to finally cook something and take you along with me! Here is the healthy casserole that I made to bring to Westchester for those of us that didnt want to eat a pile of salt and butter and fat!
Here's what you need:

about a pound of chicken, messily chopped/torn up into bite sized pieces

about 2 cups of mozzarella cheese, fat-free, fat-full whichever you prefer

about 8 oz of chopped up broccoli tops (or one 9 oz box of the frozen stuff)

handful of minced onions

handful of sliced mushrooms

about 20-25 quarter inch pieces of sundried tomatoes

1/4 cup sliced green beans

2 tbsp of butter or whatever you want to use to keep sht from sticking to your skillet

half a package of neufchatel or cream cheese, low fat, non-fat, all fat whatever (4 oz)

a cup of chicken broth, homemade, can, carton, I dont care

3 cups of dry pasta, the swirlies and fusilis and big ziti ones work nice
Make your oven 375 and boil water for your pasta.
Heat up a "non-stick" (lol) s'killit and melt in whatever butter/i cant believe its not/olive oil in the bottom and dump your chicken in and stir it constantly.
When its all cooked white on the outside, stir in your chicken broth and sundried tomatoes…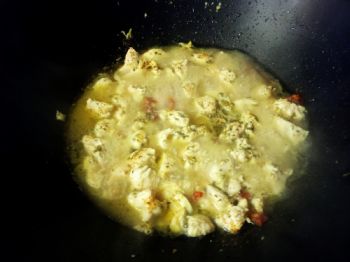 …and simmer it until the chicken is cooked through and about half of the broth has been cooked down or absorbed…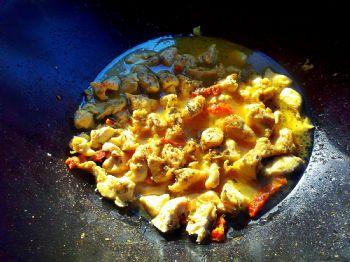 Now add in your cream cheese stuff, in about 6 equal sized lumps. Make sure the burner is on low and stir it slowly every minute or so while the cream cheese is melting. (You can chop onions and slice mushrooms and stuff at the same time).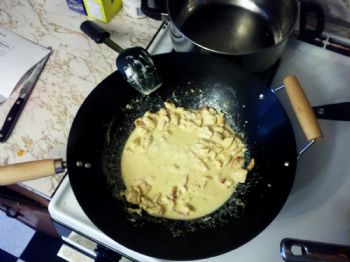 It should look like this when the cream cheese is all melted and stirred in well. Now add in half of your mozzarella.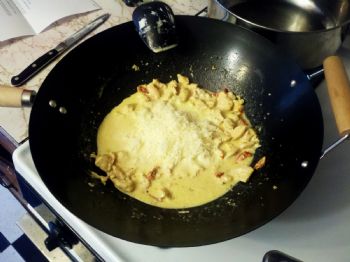 By now your pasta water should be boiling, add in your pasta to start cooking.
Dump in your onions, green beans and half of your mushrooms to the chicken part (yes in the s'killit with the cheese and stir it all together) so they can start dding their falvor to the meat as it cooks down.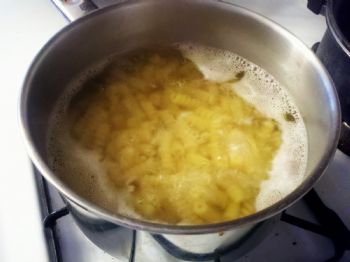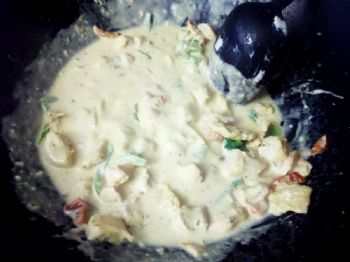 When your pasta is almost done, dump in your broccoli and the rest of your veggies to cook together in the pot, yes it will need to come to a boil again.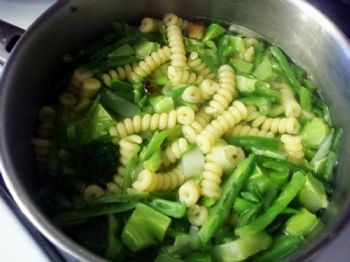 When the pasta and vegetables have cooked, drain them and add them to the chicken mixture.
Stir it all together so that the cream cheese/chicken broth gravy coasts everything lightly.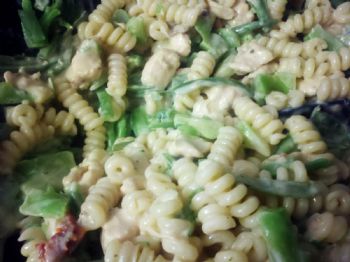 Then pour it all into a glass casserole dish and mash it all down tight with the back of your spoon/ladel/hand/whatever.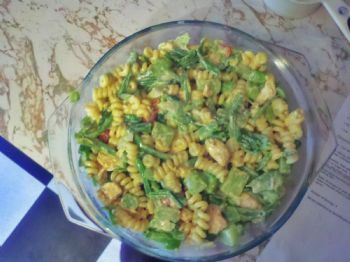 After it cooks for 20 minutes, pull it out of the oven and sprinkle the remaining mozzarella cheese over the top and put back for about 3-7 minutes til its all melted and delicious. Put it up on the stove (no heat) to relax for like 10 minutes before you eat it or it will burn your tongue off.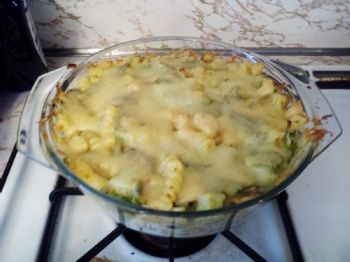 tada!
Now here is the rest of the day!
I woke up early and went for a 4K: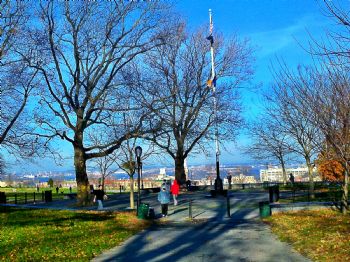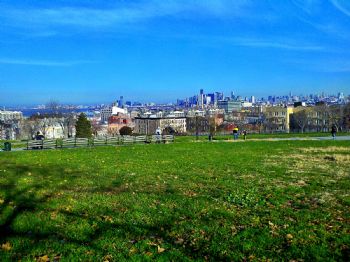 It was a clear crisp BEAUTIFUL and CLEAN morning, so fresh and invigorating.
Then I hit up the farmers market to get the ingredients for my casserole that I just explained to you. And then I cooked it and Jen came over and we started drinking. (it was about 10:30 am)
I took a long luxurious relaxing bubble bath and then decided to just NOT dress up and instead, go to THNXGG in my tights and Uggs and pjs because I am allowed to do that. Jen looked adorable though. We finished getting ready and ran of to Grand Central Station to meet Tom and Lawrence by the clock on the main concourse.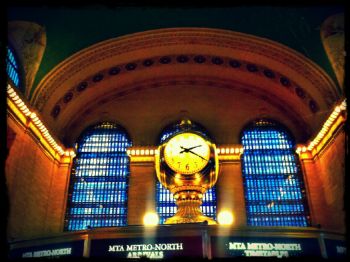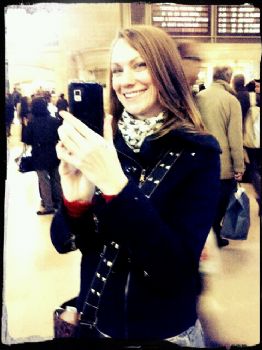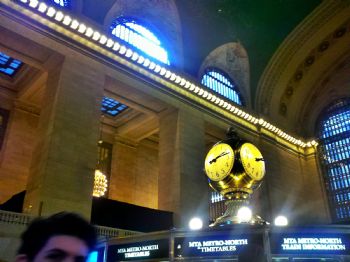 Then we got up to Westchester and did the social thing for a couple hours before starting on MISSION:FDH (fat,dumb,happy).
THANKSGIVING FOOD-PORN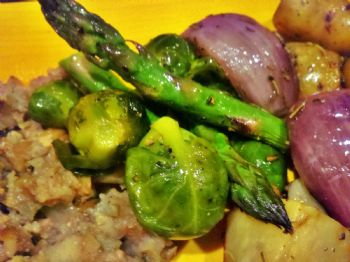 roasted brussels sprouts, asparagus, purple onions, baby potatoes and chestnut dressing.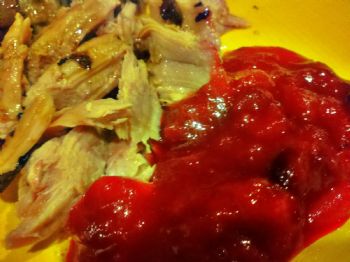 turkey and real cranberry sauce!
My whole plate!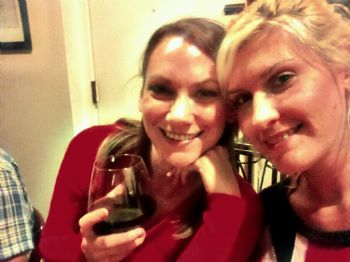 HAPPY HOLIDAYS!