Positively Heartbreaking (or.. how to change your life)
*pictures in this blog are from active-inspiration.tumblr.com as stated on the graphics themselves.
Wednesday, December 07, 2011
which, I titled it, because I need to break my heart and mend it better than it is now. It will hurt, but it must be done if Im ever going to be happy. Sometimes breaks heal wrong, and you have to rebreak them.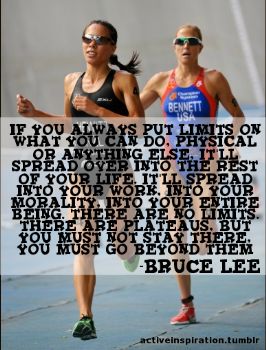 I am very good at limiting.
I was taught modesty and humility and self-restraint by fatalists that told me I couldn't prepare for college because earth wouldn't be here anymore when I was an adult and it was pointless and insulting to invest in a temporary world that god was not in support of.
I limit how much happy I get, so I know I can pay the price it will exact from me.
I limit how close I get to realising my goals, so I don't have to lose them.
I limit how many people are in my life so I can disappear with minimal collateral damage.
I limit how close I get to these people so I can control whether or not I can leave without hurting them.
I limit how much the people in my life know about my dark side, so they wont know the extent of my unhappiness.
I limit how much I exercise because I don't want to accidentally end up amazingly sexy. I need to keep SOMETHING to be unhappy about or… dundundunHUBRIS
I limit my talents, I wont allow myself to get better or progress or accept money for my services.
I limit my self-esteem, to make sure I don't become vain.
I limit my standards, so I can feel better about who I am.
I limit my dreams because if I achieve everything, then I'm one of those bitches people hate so much.
I also limit happiness because it is always inevitably followed by paralysing guilt.
I limit what I eat cause it feels like a kind of punishment.
I limit how long I date someone so that it never becomes 'real'.
I limit my imagination because what self-centered egotistical bitch thinks she can just write an epic adventure novel?
The thing about these limitations is that I don't start off by saying, I am going to decide to hate the music industry and all of its superficial shallow fake brown-nosing so I don't have to succeed at live rock photography! No, these limitations come from indulging in even worse things.
I indulge in self-hatred because it protects me from the terror of believing in myself.
I indulge in denial because it means I don't have to invest in my own future.
I indulge in thoughts of suicide so I don't have to worry about anything long term.
I indulge in self-punishment so I can avoid the super happy times that make the sad times hurt so much more.
I indulge in my reputation as the cynical bitter old maid at work, because it feels right that I've been promoted five times without getting even one extra penny. Feels like punishment, I like it.
I indulge in sex without strings, so I don't have to know what it feels like to lose love ever again.
I indulge in solitude so I can reinforce my belief that I was meant to be alone and it was the price I paid for freedom.
I indulge in self-sabotage so I don't have to know what it would feel like to be on top and lose it.
I indulge in believing the ugly things and being offended by the positive things so that I never have to try with the extent of the power I have building inside of me.
I indulge in self-pity because the last time I did something amazing, in my own eyes, was when I was 20 years old. And I can never do anything bigger than that. So why am I trying to change when I've already changed completely?
I indulge in believing what I was told when I became an adult, because it means that if I succeed and thrive and find happiness and self-actualization… it means I traded love and family for it and am ok with that decision, which I'm not.
I indulge in thoughts of disappearing off the face of the planet forever because I would rather do that than let my life be a testament to the option of finding happiness BECAUSE you turned your back on your loving, imaginative, happy amazing little family.
At least I'm not indulging in fried chicken, though, right?
People ask me all the time, how has losing weight affected your happiness and self esteem?
The truth?
When the weight comes off, all you are surrounded by is your own issues instead of your own skin. No one wants to believe that being overweight has any physical ties to psychology but oh god yes it does.
When I was fat, I was hard on myself cause I was fat. But I was funny, and full of light and laughter and passion and snark and plans and adventures and more than anything in the whole world… AMBITIOUS.
Because the FAT was a fluffy protective BARRIER to REALITY and enabled my DENIAL. Its EASIER TO BE FAT because you never have to worry about finding legitimate emotions and motivations. And forget the real happy. No one can have real happy until they learn what that means.
Then I lost a justin beiber and now I'm a hermit, who poofs all the time, locks herself in her room, hides when in public, berates herself regularly to keep anything from accidentally going to her head and runs from ambition like its the Gestapo coming to publicly humiliate me. And on top of it all… I am always convinced that I'm rachel leigh cooke in She's All That… the joke that everyone goes along with. The girl that people tell is pretty and amazing and talented… and tell he until she believes it… then publicly humiliate her. (I was raised in a religion that firmly and lovingly embraces discipline by public humiliation starting at the age of 12.)
Since I've lost the weight, I am constantly doubting my worth, my place in this world, whether or not I'm earning my keep on this planet, why the hell my friends are even my friends, why ANYONE would want to put their hands on me much less be willing to attach themselves to me.
Since I've lost this weight, I don't laugh as much, I cry all the time, every day. I doubt my judgment and I've lost my instincts. Granted this also has to do with other things that have happened to me, but the padding that protected me from feeling it so keenly is now gone.
THAT'S THE THING.
If you think that losing 150 pounds is going to give you self-esteem and make your life better just like that…. then you only hear what you want to hear.
If you have issues now, they will be WORSE later.
Which is why I say that losing weight and getting healthy is not just about your health and being around for your grandkids. That's cute and all… but its not going to get you through the cold nights staring down a bag of christmas candy or get you out the door when its raining ice.
Its about getting strong enough to HANDLE LIFE. You cant just make it about your organs and your diabetes risk and your family's heart risk history or your cholesterol numbers. Its about you.
ITS ABOUT YOU. THE WHOLE YOU.
YOUR BODY.
YOUR SPIRIT.
YOUR BRAIN.
YOUR SENSE OF SELF.
YOUR ORGANS.
YOUR HEART.
YOUR ABILITY TO HANDLE STRESS AND OBSTACLES.
YOUR ABILITY TO USE REASON AND LOGIC.
YOUR EMOTIONAL RESPONSIBILITY.
YOUR STRENGTH OVER ALL TO HANDLE LIFE.
If you train yourself to think that this is only about getting healthy, or about getting sexy, or about diabetes… you're deluding yourself. Because once it all comes off… if you haven't been preparing for the mental battle that comes with it, for the sudden vulnerability and exposure and having all of your issues unhidden… GOOD LUCK.
So what do I do?
I'm so tired of going first.
I'm exhausted of waking up every day and giving my 50%
I'm exhausted of waking up every day period.
Am I tired from living or am I exhausted from holding it back from happening?
Am I trying to survive or trying not to thrive?
Am I valueless as a human being because I was told that people are better off without me in their life, or am I valueless as a human being because I believed it when it happened?
I think I may be continually punishing myself because deep down inside, every day that I wake up and live and smile and laugh and TRY… Im proving that my parents' belief system (and the one I was raised with that allowed me to have a safe, healthy, morally sound, happy imaginative childhood) is corrupt, ineffective, invasive, inhumane, cruel and most importantly… WRONG.
Can I snip this last tie to my family, made only of guilt, and let them float off into the unknown while gripping so tightly to their fantasy? Can I do that and not feel guilty about saying, ok family… thanks for birth and the tools you gave me to survive without you?
Can I stop pining for them after 15 years and accept that nothing will change?
Is it ok if I stop trying to straddle the fence between owning the choice I made, embracing my life… and behaving as though the world out here is a terrible awful place so they can still feel safe and comfortable knowing they'e made the right decision not to come out here into it? Between living my life for me… and not living it so they can still be my parents who know what's best?
How do you wake up and say… I am right and my parents are wrong? How do you face the day when you are trying so hard to deny the fact that you know more than te people who brought you into this world?
Teenagers think so all the time and I hate minors for mostly that reason.
But Ive actually been out here in the world… and I know my parents are wrong. That has a huge impact on a person's mindset.
I don't know what the first step is.
If the first step is loving yourself, then I'll have to settle for liking one thing about myself and dedicating time to doing things I love, instead.
But what's the first step to knocking this sht off?
I have to find a way to not want this damaging stuff.
I have to find a way to figure out what the eff is wrong with reaching your dreams.
I have to fix my brain.
I know for a 100% fact, that the reason I am not losing weight anymore is simply because I don't effing want to. Its painful. Its embarrassing. Its… about admitting to yourself that you are weak.
And I don't wanna.
I like believing I'm strong.
Maybe that's something else I love about myself that no one can make me believe otherwise.
I'm strong and shiny.
But I'm not strong in the places I need to be strong in at this point in my life.
Yes I stood up to an entire religion and told them No thank you to admitting myself to their rehabilitation until my thinking was adjusted enough to be allowed to have my family back.
Yes I stood up and cancelled my wedding because I couldn't pretend to be someone I was not.
Yes I packed up everything and left the state to live on my own in the desert when I was 17.
Yes I moved to several other cities, alone, practicing to be a grown up.
Yes I survived years of physical therapy and excruciating pain with no support system.
Yes, as soon as I was able to go again, I packed everything once more and moved to the Big apple, and I'm surviving here, even when I'm broke as crap and living on supah nooders.
But none of these kinds of strong can help me get out of the hole I have believed myself into and I don't know the way out of my own mind.
I know Joshua always tells me, Wherever your brain is, don't stay there. But I don't know how to unravel my belief system without coming undone.
Life would be so much easier if there was a dude in chArge, like the president of humans (NOT A GOD), and you could call him up and be like YO DUDE AM I AWESOME, AND IF I AM… IS IT OK WITH YOU IF I'm AWESOME? I JUST NEED PERMISSION SO I DON'T CONSTANTLY THINK IMMA GET IN TROUBLE FOR BEING AWESOME.
Maybe I should call Barney Stinson and ask him if its ok.
Dear Barney Stinson,
I've been told I'm pretty awesome but I feel like, the second I believe it, the joke's on me. I also feel like happiness comes with a price too steep for me to pay. I'm pretty sure that you are going to tell me to stop being scared and start being awesome, but I don't know how to start.
Love,
uv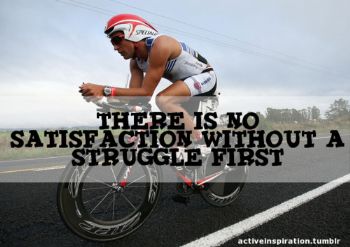 The rest of this is from this source below. I'm putting it here fr my own use but please feel free to take what applies to you. I need to get a different kind of strength and I will exhaust any resource that may help me find it. I've never read anything like this article before and its amazing to me so I'm keeping it. Don't worry sparkpeople, I'm not posting anything in its friggin entirety and I DID put my source right there.
www.lifehack.org/
articles/lifehack/10-simpl
e-ways-to-save-yourself-fr
om-messing-up-your-life.html
1. Stop taking so much notice of how you feel. Since you can't stop yourself thinking, or prevent emotions from arising in your mind, it makes no sense to be proud or ashamed of them either. You didn't cause them. Only your actions are directly under your control. They're the only proper cause of pleasure or shame.
2. Let go of worrying. It often makes things worse. The more you think about something bad, the more likely it is to happen.
3. Ease up on the internal life commentary. If you want to be happy, stop telling yourself you're miserable. Most of it's imagination. The rest is equal parts lies and misunderstandings.
4. Take no notice of your inner critic. Judging yourself is pointless.
5. Give up on feeling guilty. It may make you feel you're accepting responsibility, but it can't produce anything new in your life. If you feel guilty about something you've done, either do something to put it right or accept you screwed up and try not to do so again. Then let it go.
6. Stop being concerned what the rest of the world says about you. They can't make you anything. You have to do that for yourself. Whatever emotions arise in you as a result of external events, they're powerless until you pick them up and decide to act on them.
7. Stop keeping score. Numbers are just numbers. They don't have mystical powers.
8. Don't be concerned that your life and career aren't working out the way you planned. The closer you stick to any plan, the quicker you'll go wrong. The world changes constantly. Planning is only useful as a discipline to force people to think carefully about what they know and what they don't. Once you start, throw the plan away and keep your eyes on reality.
9. Don't let others use you to avoid being responsible for their own decisions. To hold yourself responsible for someone else's success and happiness demeans them and proves you've lost the plot. It's their life. They have to live it.
10. Don't worry about about your personality. You don't really have one. Personality, like ego, is a concept invented by your mind. It doesn't exist in the real world. Personality is a word for the general impression that you give through your words and actions. If your personality isn't likeable today, don't worry. You can always change it, so long as you allow yourself to do so. What fixes someone's personality in one place is a determined effort on their part—usually through continually telling themselves they're this or that kind of person and acting on what they say. If you don't like the way you are, make yourself different. You're the only person who's standing in your way.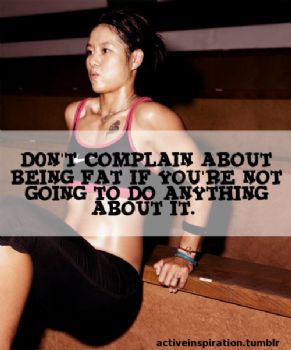 *pictures in this blog are from active-inspiration.tumblr.com as stated on the graphics themselves.
2 Notes/ Hide
healthyfitandchic likes this
shortand--sweet likes this
verblife posted this