More powerful than the will to win…
Wednesday, October 05, 2011
…is the courage to begin.You can learn new things at any time in your life if you're willing to be a beginner. If you actually learn to like being a beginner, the whole world opens up to you. - Barbara Sher
When there is a start to be made, don't step over! Start where you are. -Edgar Cayce
Yesterday I had some pretty heavy brekthroughs and I didn't want all that emotional BS to be for no stinkin reason, so I went into Spark and changed my ticker. I didnt move the ticker up or down or anything, I just ERASED all my previous success.
I changed my starting weight from 260 to 173. All those pounds I'd already lost were weihing me down, not spurring me on forward. Now instead of seeing all those huge numbers gapped apart on my ticker, with each little ound I lose barely moving the little white dove, I have only a few pounds to lose before hitting each marker!!
After I saved it, I made that sound like you make after your first sip of 7up.
Then I put it out of my mind and went to make myself a beautiful dinner, which I also did the night before. And I started thinking to myself, you know what, Self? Tracking has gotten a bit boring once you have all the calories fo everything memorized and you can pretty much guess within a hundred cals what your intake for the day is, and you are so addicted to taking pics and always have your phone with you, you should take a picture of (at least) your dinner, every day, for the rest of October.
If you dont eat, no picture.
If its not healthy, too bad, snap snap.
If its healthy but ugly, who cares, snap snap.
If its gorgeous and decadent, snap snap.
If its colorful and healthy, snap snap upload to fb.
So I made baby pasta shells and threw in broccoli and mushrooms and garlic and then sprinkled fresh sun-dried tomatoes on top with some skim parmesan. Voila!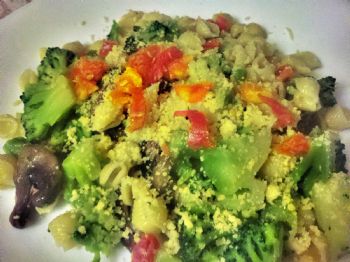 I sat on the front stoop with Tom and talked to him about some of the breakthoughs that I have made lately and he thinks that my course of action seems level headed and healthy, so I feel better. I just kept walking around the house taking care of business last night with the FACT in the back of my head that I was going to be starting from scratch tomorrow.
No 90 lb loss hanging over my head like OH YEAH BITCH? TOP THIS! MAKE IT100! OR ARE YOU SCARED? HUH HUH? I BET YOU CANT! 3 DIGITS IS A HUGE NUMBER! BWAHAHAHAHAHAHA
Nope, I was on day 1 as of 10/5. No pasxt successes or failures barrelling me over.
No 100 lb loss goal taunting me.
No "WHY IS THIS TAKING 4 YEARS" pressure.
Brand new day.
SO this morning I got up at 6:30 and it was still dark outside but I got dressed, ponytailed it and hit the pavement to carve out a run route that I can start and finish in 30 minutes in case Im ever running late. Just 30 mins, no big giant 8 mile run route or anything, just What can I guarantee to be able to accompish in 30 minutes? That includes Mt Skinnichick and her badass hill and badasseder view, if possible!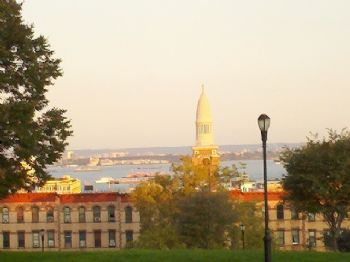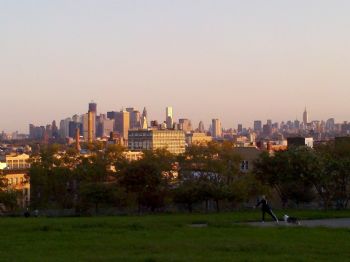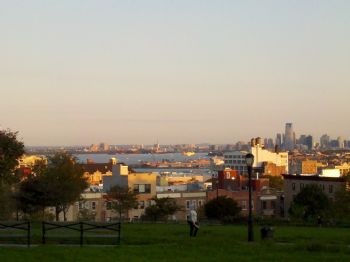 Now, part of PMP this week is to surprise yourself. So I knew I had to eventually, but the trick to surprising myself is not planning ahead of time, just coming upon an opportunity and seizing it. So I get to the base of Mt. Skinnichick.
1/3 mile / 150 ft incline….
I ran straight up! I RAN STRAIGHT UP!!! Without stopping! Can you just imagine the happy dancing I was doing in my head? Not with my body, my body was bent over trying to get air. Trying to not vomit on every living thing. Trying t not DIE.
Then Im coming back around the park and they have erected a fence!
A FENCE??
WHY???
So I hop up on the grass from the sidewalk to walk around it and they start yelling at me that I cant go around it, I have to go all the way back. And I look ahead and see the drop off between the grass Im standing on and the sidewalk below and Im guessing its about 5 and a half feet, cause when Im walking on the sidewalk, just the top of my head and ponytail are higher than the stone dividing wall.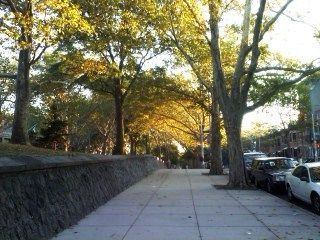 So I look at the fence guy.
Look down at the sidewalk.
Look back at he screaming fence guys.
Look down at the sidewalk.
Look back at the entire construction crew yelling for me to just turn around and go back.
Look down at the sidewalk.
FLYING LEAP!!!!
Land on feet and take off running back toward home. Feeling like a what? A Superhero.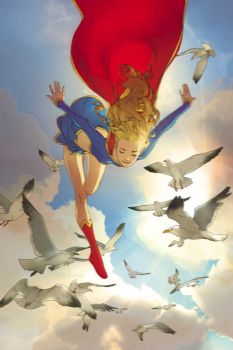 And on the way home, I smell this amazing sausage egg and cheese hero atrocity that hd my mouth watering and my emergency three bucks burning a hole in my tights… BUT I was NOT going to ruin my new Day 1 with that, so I hit up subway and got a flatbread with tons of veggies and eggs and such and had a banana and a new water.
So tonight, ST and tomorrow morning, cardio again.
Im doin it!
3 Notes/ Hide
unchartedlust likes this
bigfatshoe likes this
verblife posted this